By: Dr. Heather Hradek
We all want white teeth, of course, but would prefer it to not be concentrated in white spots. Unfortunately there are several common conditions that can lead to white spots or staining on front teeth that can keep some people from smiling as much as they could. Enamel fluorosis is a common condition where the teeth have intrinsic white or brown spots or striations caused by disruption in the formation of the enamel crystals when the teeth are first forming. After braces are removed, some patients notice white spot lesions where plaque built up frequently around the brackets, leaving 'braces scars'. Sometimes even a high fever or illness when a child is young can disrupt the formation of the teeth, leading to spots on the teeth.
Most patients aren't happy with these spots but have never been offered a way to treat them. Thankfully, there are some great cosmetic options available that are conservative and inexpensive! Dental enamel microabrasion is one of those options! Think of it as a facial for your teeth—it works through a combination of chemical and mechanical abrasion removing the outer, stained layer of tooth structure, leaving a smoother, more uniform appearance after the application. This treatment takes less than an hour, and to treat the whole mouth is less expensive than a single veneer, which is often the other option offered to treat these types of stains. The amount of tooth structure removed is very minimal- up to 0.2mm- which is significantly less than what is typically removed for a veneer also, so this is a more conservative option as well.
Since it is a thin removal of the outer layer, the results will vary by person, depending on the extent and depth of the discoloration, but for all the cases I've completed, the result is still more uniform and the spots less noticeable than before we started! Here's an example of a case that was recently completed in our office: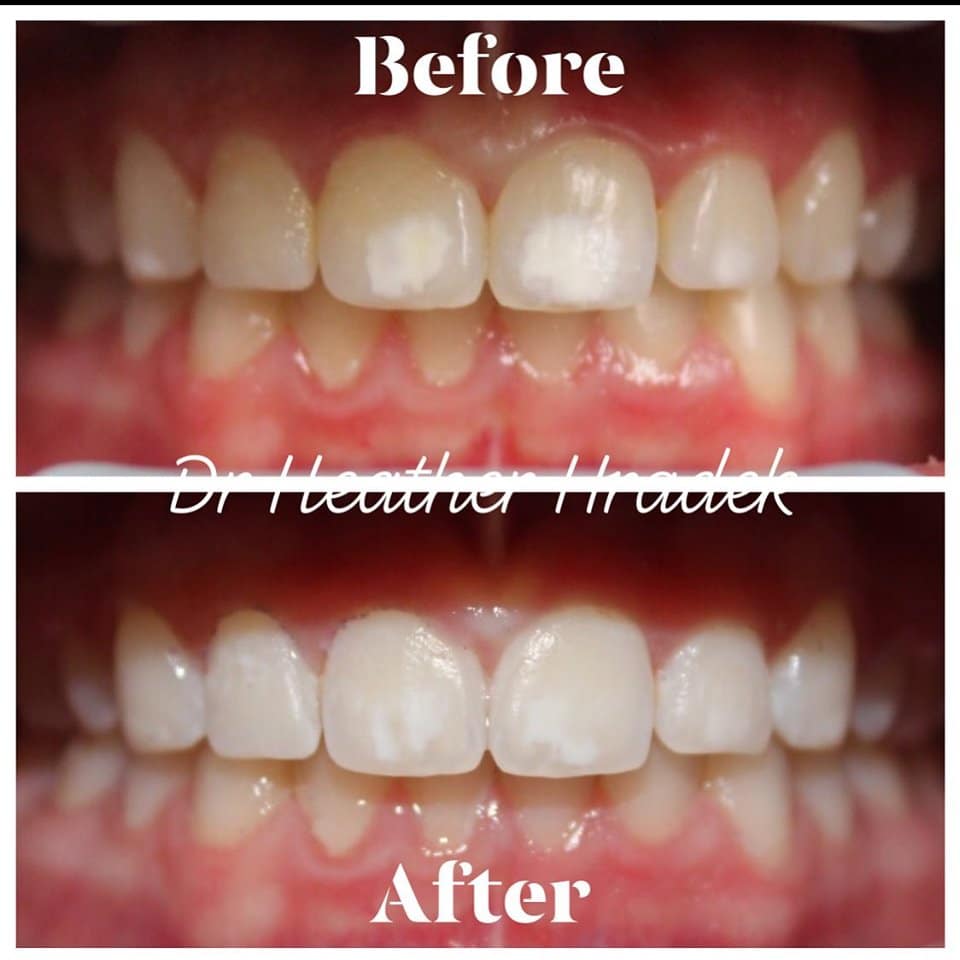 Are you interested in learning if this would be an option for you? Call our office at (219)929-9289 or book your appointment online now using the 'Schedule an Appointment' tab!
Chesterton Family Dental is the general dental office of Dr. Mystie Pieters, Dr. Heather Hradek, and Dr. Robert Pieters providing comprehensive dental care for the entire family.