By Dr. Heather Hradek
February is Children's Dental Health month! As a parent, I know the easiest way to get my kids engaged and excited about a topic is reading to them. Thankfully we've come across several amazing books about my favorite topic- teeth! Seriously, though, I know one of my roles as a parent is to make sure I'm teaching my children about adopting healthy habits and choices to create a healthy lifestyle, which of course includes taking care of their teeth. Reading to them strengthens our relationship together while also educating them (instead of just lecturing them) about the importance of dental hygiene. Here's a few of our favorites!
1. The Tooth Book by Dr. Seuss- My children know they don't want to end up like Billy Billings—they say his mouth has 50 fillings!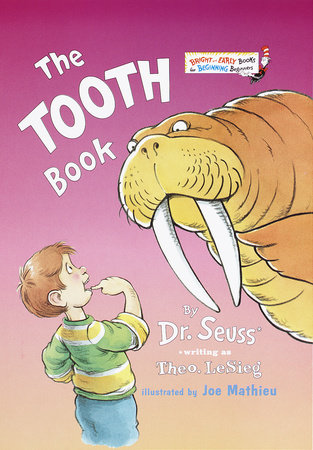 2. Brush Your Teeth Please by Leslie Mcguire- This book has interactive pop-ups so the kids can brush and floss animal's teeth along the story.
3. The Berenstein Bears Visit the Dentist by Stan and Jan Berenstein- Who doesn't love the Berenstein Bears?! This book had me in my feels about all the Berenstein Bears books I read as a child- and it was just as fun to read to my own children.
4. Doctor De Soto by William Steig- Maybe not super educational, but a funny, clever tale of a mouse dentist attending to a dangerous fox's toothache.
5. Just Going to the Dentist by Mercer Mayer- Another throwback! Littler Critter heads to the dentist office and learns that it's not too scary after all.
6. Llama Llama Loose Tooth Drama by Anna Dewdney- Llama llama finds out what all this tooth fairy fuss is all about in this short, sweet tale.
7. Daniel Goes to the Dentist by Alexandra Cassel Schwartz- Based on an episode of Daniel Tiger's Neighborhood, Daniel is a little nervous about his first visit with the local dentist, but the dentist explains every step of the way so Daniel feels more comfortable.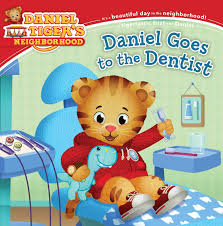 8. How to Catch the Tooth Fairy by Adam Wallace- Part of the How to Catch Series, this silly tale celebrates the loss of a tooth and the magical trials and escapes the poor Tooth Fairy must endure to fulfill her duties!
What are some of your favorite dental children's books? Share with us in the comments below!
Chesterton Family Dental is the general dentistry office in Chesterton, Indiana of Dr. Mystie Pieters, Dr. Heather Hradek, and Dr. Robert Pieters providing dental care for the whole family!
#chestertonindiana #chestertonfamilydental #nwi #nwindiana #nwidentist #childrensdentistry #babyteethmatter #babyteeth #familydental #familydentist #tooth #teeth #smile #smallsmiles #generaldentist #childrensdentalmonth