Welcome to Chesterton Family Dental
Convenient, friendly family dentist in the Northwest Indiana area.
We offer a range of family dentistry services, from routine cleanings to pediatric care, to ensure that you and your spouse, partner, kids, parents, or other family members receive the best dental care for your individual needs. Whether you like how your smile looks or want to improve your teeth, the friendly dentists at Chesterton Family Dental can provide you with reliable dental services. We proudly serve patients in Chesterton, IN. When you work with a dentist from our office, you'll see why so many people recommend and rely on our dental care.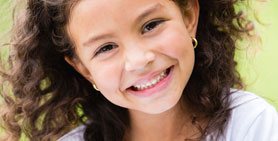 If you're looking for a dentist to treat your children, come check us out at Chesterton Family Dental. We truly enjoy treating children in our offices. Our doctors and most of our team are parents themselves and have been working with kids inside and outside the dental office for years.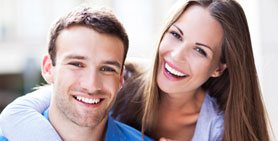 If you have a toothache or you just experienced an accident that cracked or knocked out a tooth, you need solutions and you need them fast. At Chesterton Family Dental, you can gain fast access to all of the resources of an emergency dental clinic in Chesterton, Indiana. We make it simple for you or a loved one to get treatment before any damage becomes permanent.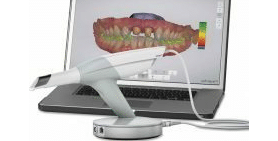 In order to provide nothing but the best to our patients, our office uses state-of-the-art technology that allows us to detect dental concerns at early stages, treat your dental issues with precision, and provide stunning and customized restorations. Our dental technology system maximizes your time and our office efficiency.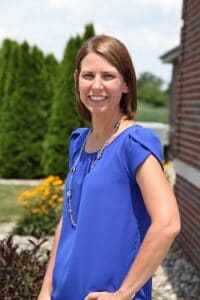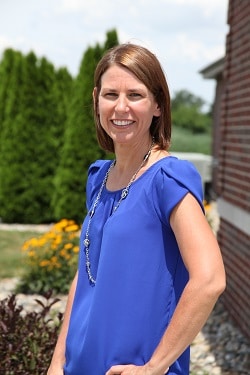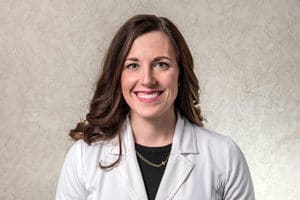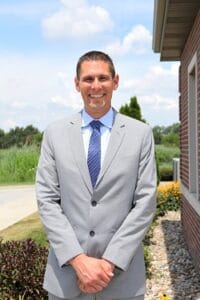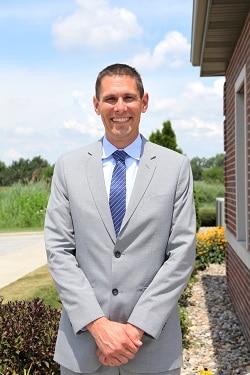 Our family has been going do Dr Mystie Pieters for many years now. Her entire staff is so caring and professional it almost makes me okay with going to the dentist! 🙂 (I'm a wimp when it comes to dental work)

Jeffrey Herr


9/23/2018

Awesome staff!! Very friendly and takes time to listen to you and any concerns you may have. Would definitely recommend!!

Kris Kosteba-Collins


11/29/2018

After 47 years, this was my first time at a dentist and Dr. Mystie and nurse Jill made me feel so comfortable. They explained everything before they did it, so I was in complete understanding of what would be happening. From checking in to making sure I was actually okay to leave, it was a pleasant experience.

Jen Mockaitis Flesvig


2/14/2019

I'll follow her ANYWHERE... And I have! She is so wonderful, Always pleasant and always makes sure We are comfortable! She is amazing with my children. They are never afraid to go to her to get ANY kind of work done!! The staff is also very compassionate and welcoming!

Mandy Lawton Radtke


2/18/2015

All the staff are so warm and inviting...they always make you feel at home!

Courtney Scheffer Faulhaber


6/07/2019

I had to reschedule my appointment last week because of surgery I had to have done. and the entire staff signed a beautiful card for me! who does that!? Chesterton Family truly made me feel like family! thank you!!! 😘

Kristin Adams


3/05/2019

Dr. Pieters is an amazing dentist and person. Her work is impeccable. She cares for each patient the way she would if it was her family, or her own mouth! She strives for perfection and doesn't settle for anything less. I had the pleasure of working with her for just about 8 years before having to relocate to Illinois. All of my family still sees Dr. Pieters for all of their dental needs, and I wouldn't want it any other way.

Jackie Balunda


2/18/2015

So I have to take a moment and give a huge shout out (and a humbly, gracious thank you) to Chesterton Family Dental! I couldn't have been better taken care of, by any other dentist. Dr. Mystie Pieters DDS is a complete angel. She's kind, compassionate, knowledgeable and just a wonderful dentist. Her entire office, all the way down to the receptionist, was nothing but a pleasure to be around. She's a beautiful person that you can tell only surrounds herself with the best of the best, when it comes to employees. I've never looked forward to going to the dentist, as much as I do now! Not only is she fixing all my issues, but she's tailoring it to my needs and budget. I cannot speak highly enough of her and her practice. So please, if you're in the process of looking for a new dentist, or yours is just terrible, consider looking her up. 37 years on this earth, and I'm wondering why I didn't go to her sooner!!! Well now she's stuck with me, because I won't be letting anyone but her and her crew near my teeth ever again!!!

Alice Mirr


11/14/2018

Went there for the first time yesterday with my 3 and 17 year old! Such an amazing experience! Everyone was so sweet and understanding to the individual needs of both my children! Highly recommended!

Jessica Chandler


4/27/2019

Everyone is Awesome!! Highly Recommend!!

Joe Ladd


3/27/2019

So excited to have Dr Hradek at Chesterton Family Dental. Sarah did a great job cleaning my teeth and when a issue was found Dr Hradek took care of that too!! Wonderful staff !!

Tammy Vouri


4/03/2019

I've been a patient for a few years they are The Best period

Alex Serafin


1/05/2018

Best staff of any office I've been to!

Valerie Schlink


2/14/2019

Dr. Hradek is amazing!!! Such a caring, loving person and intelligent, talented dentist! So excited they have her here!

Jenny Thompson


3/18/2019

Their courteous, compassionate and professionalism are exemplary. Dr. Hradek, Shannon, Brandi, and Melissa all made me feel so comfortable. They go way and beyond in customer care. I would not go anywhere else ever. Sandi Anderson

Charles Anderson


4/24/2019