About Chesterton Family Dental
Our Doctors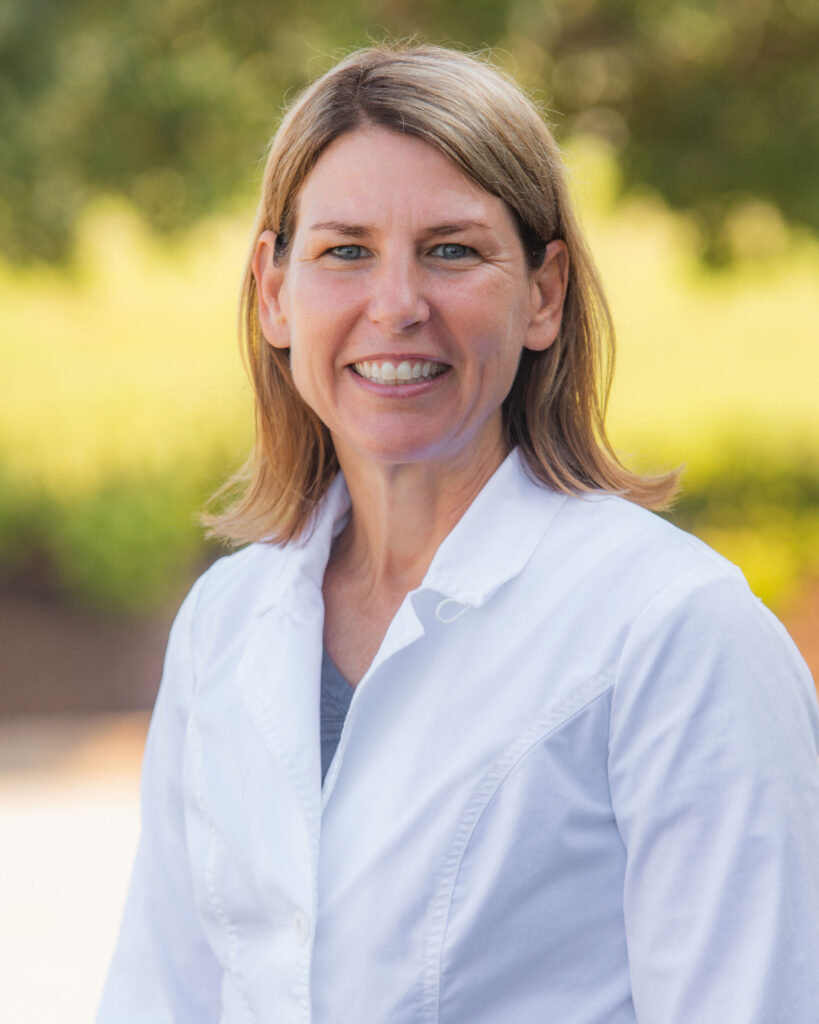 Dr. Mystie Pieters
Mission
I am fortunate to have an amazing team by my side to help me achieve my goal to exceed your expectations and to provide you with personalized dental care that fits your needs and desires. We attempt to remove the negative feelings you may have regarding dental treatment and continually work to do whatever we can to make you feel right at home in our office. Most importantly, I love being a dentist and can't wait to serve you and your family's dental needs.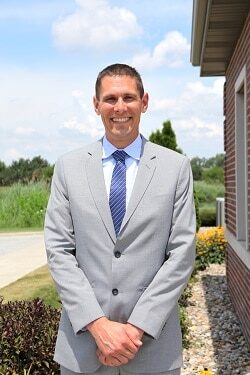 Dr. Bob Pieters
Mission
We enjoy providing you with all the modern services you want and deserve in a comfortable, relaxed atmosphere. We are committed to providing high quality dentistry to help keep our patient's smiling for a lifetime.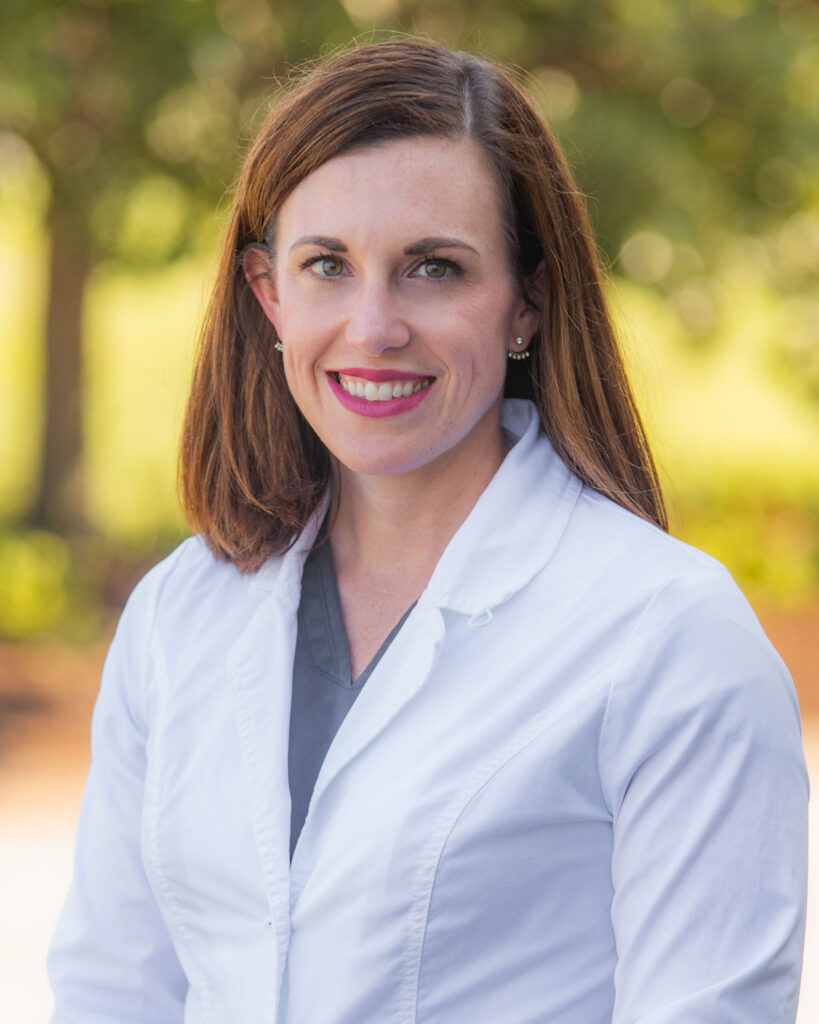 Dr. Heather Hradek
Mission
Dentistry is about much more than just teeth its about the relationships I get to build each and every day with my patients. They trust me to take care of their oral health, and I'm honored to have that responsibility. I take an interest in each of my patients personal well being, that's why I make it a goal to emphasize the importance of lifetime and preventative care to them. In doing so, I can help them achieve beautiful smiles that will last throughout their lives.
Dr. Hadie Rifai
Mission
A smile is worth a thousand words, and I am honored when a patient trusts me to help them achieve their goals, whatever it may be. I enjoy dentistry because it allows me to build relationships within my community and foster them throughout the years. I'm happiest when patients come in to have a dialogue about what their wants and needs are. My job is to educate and empower you to make the best informed decision possible. At CFD, we pass no judgement and pride ourselves on a patient first approach.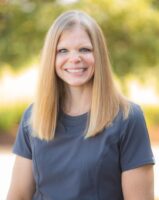 Melissa
Melissa is our Office Manager and has been working in dentistry since 1999. She has worked with Dr. Mystie since 2004. Chesterton Family Dental is lucky to call this jack-of-all- trades a part of our team! Melissa has attended many leadership and management courses during her career. She obtained her dental radiology license in 2015. Melissa is happy to answer any questions or concerns you may have with financials, insurance, or treatment goals. In her spare time you can find her teaching Cycle and TRX classes at the Y, hanging out with her furry children, or soaking up some sunshine.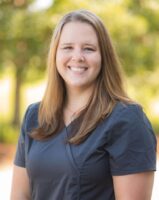 Kelley
Kelley is our Lead Business Assistants and has been in dentistry since 2007. After attending IUN for her dental assisting certification and working for three years as an assistant, she decided to grow in her position and take her skills up front. Any questions you may have in regards to your insurance, treatment explanations, or financial assistance, she's your girl! In her spare time, she enjoys traveling, cheering on the Green Bay Packers, and spending time with family and friends. Kelley and her husband live in the country with their numerous furry children.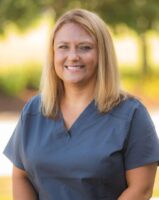 Jill
Jill is one of our business assistants and has been in the dental field since 1999. She enjoys interacting with patients and making them feel comfortable while at our office. Jill is married to her husband, Todd, and they have two beautiful daughters. In her spare time, she enjoys watching her daughters play softball, reading, binge watching Netflix, and rooting for the Green Bay Packers.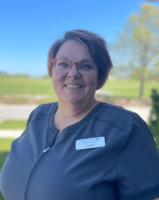 Lynne
Lynne is one of our business assistants. Although she is new to the dental field, she is not new to customer service, having managed a school office for the past 13 years and with over 30 years in customer service. Lynne loves greeting our patients and helping them have a great experience in our office. In her spare time, Lynne loves spending time with her husband Jeff and their three sons. She enjoys spending time at 'The Dunes', hiking or taking in a sunset, baking, and traveling.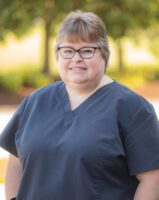 Michelle W
Michelle W. is one of our business assistants. She moved to Chesterton in 2012 from Lowell, IN. Starting her dental career in the Endodontics field by accident in 2010. She jumped head first into Oral Surgery in 2012. In 2021, she decided to expand her knowledge in a front desk/ business associate position. She loves to greet people with a smiling face and make our patients feel comfortable and cared about. Michelle is married to Jeff with 2 grown children and 3 beautiful grandchildren. All her spare time is spent with her family, as a family is always most important. She loves to cook and watch the Chicago Cubs, good or bad.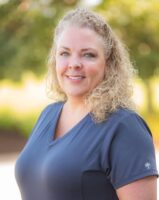 Shannon
Shannon is our Lead Dental Assistant. She was born and raised in NW Indiana. She graduated from Olympia College in 2005 and obtained her Expanded Functions Certificate in 2006.  Shannon strives to ensure our patients always feel informed and comfortable during their visit. To her, there is nothing more gratifying than educating and helping patients overcome their dental fears.
In her free time, Shannon enjoys spending time with family, going to the beach, watching sports and trying out new restaurants.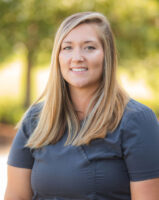 Brandy Jo
Brandy has been a dental assistant since 2010, shortly after she received her certification to be an expanded functions dental assistant. She strives to help patients have a great experience while they are at our office. In her spare time she enjoys spending time with her family, listening to music, camping and other outdoor activities. Brandy got married in 2011.  She and her wonderful husband have one amazing son who was born in 2013 and one sassy daughter, born in 2018.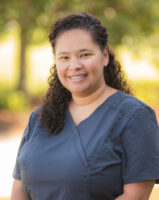 Cindy
Cindy has been a dental assistant since 1996. She attended the Portage High School Vocational program. After a few years in the field she completed a course to become an expanded functions dental assistant in 2005. She truly enjoys helping her patients reach their dental goals while making them as comfortable as possible and providing a fun friendly atmosphere.
More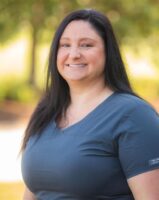 Janelle
Janelle became a dental assistant in 2005 and completed her Expanded Functions Dental Assistant training in 2006. The best part of her job is restoring someone's confidence to smile again. In her spare time, she likes to kayak, canoe, go to the beach, and play video games with her family.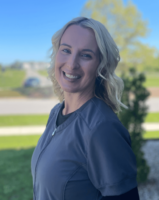 Liz
Liz is one of our dental assistants and has been in dentistry since 1999. She loves dentistry because she likes getting to know the patients and their families as well as helping them feel comfortable in our care. She resides in Chesterton with her husband and two wonderful children. In her spare time, she likes to travel and go to concerts.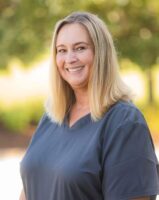 Tina
Tina has been a dental assistant for 25 years. After attending a vocational class for dental assisting at Portage High School, she then became an expanded function assistant a year later. Tina enjoys helping patients have a great experience while at the dentist and educating them about their dental health. In her spare time, you can find her spending time with her son and family, boating, jet skiing, and going on weekend getaways.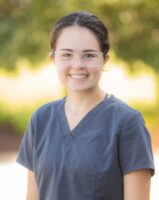 Catelyn
Catelyn is one of our dental assistants. She graduated from Chesterton High School in 2019, whilst taking the dental vocational program through the Porter County Tech & Careers Center. She has had the pleasure of being Dr Mystie's patient and is an assistant for Chesterton Family Dental. She currently is attending IUN studying biology and planning on going to dental school. In her free time, Catelyn enjoys going to the beach, exercising, spending time with her family and cats.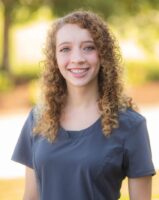 Lauren
Lauren is a Licensed Dental Hygienist who graduated from Indiana University Northwest in 2019. She loves working with patients to help improve their overall smile and optimal oral health. When Lauren's not at work, you'll find her pet sitting, spending time with family, making puzzles, or doing face masks.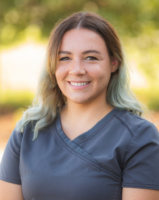 Mallory
Mallory graduated from Dental Hygiene School in 2011 and has worked with Drs. Bob and Mystie since 2012. Mallory loves having the opportunity to spend time getting to know her patients while doing her best to make them comfortable in the dental chair! Mallory started her career in pediatrics, so she enjoys working with little ones – it gives her a chance to be silly with the kids and educate them in good oral hygiene.   She resides in Valparaiso with her husband Jack and their 2 wonderful dogs, Jetta and Dag. Some of her favorite past times are running, archery, gardening, and reading!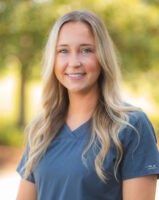 Sarah
Sarah has been a dental hygienist since graduating from IUN in 2014. She enjoys getting to know each of her patients and keeping their smiles healthy.  In her free time she loves running 5ks, 10ks, and half marathons. Sarah completed her first marathon in 2018! She also likes spending time outside with family and friends and hiking at the Dunes.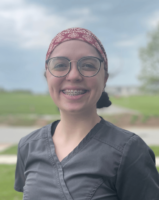 Alyssa
Alyssa is one of our dental hygienists. Alyssa graduated from Indiana University Northwest in 2021. She loves to transform smiles while giving the patient a comforting dental experience. She resides in Chesterton with her husband Shamas and spends her free time watching anime and true crime documentaries.  
You know what they say – "All work and no play…"
Dr. Mystie Pieters, Dr. Robert Pieters, Dr. Heather Hradek, and the Chesterton Family Dental team at Runnin' with the Irish 5K 2019

Melissa, our office manager, Cindy, our EDDA, and Dr. Mystie Pieters

Dr. Bob Pieters, Sarah and Mallory, hygienists, Dr. Mystie Pieters, and Melissa, our office manager at the Valpo Turkey Trot 2018
At Chesterton Family Dental, we offer a range of family dentistry services, from routine cleanings to pediatric care, to ensure that you and your family receive the best dental care for your individual needs. Our Chesterton dentists are also trained in a variety of cosmetic dental procedures, from Invisalign to Kor in-office whitening to complete smile makeovers to help you achieve the smile of your dreams. Whether you like how your smile looks or want to improve your teeth, the friendly dentists at Chesterton Family Dental can provide you with reliable dental services. We proudly serve patients from Chesterton, Valparaiso, Michigan City, Westville, Portage, and the surrounding Northwest Indiana communities. When you work with a dentist from our office, you'll see why so many people recommend and rely on our dental care.