By Heather Hradek, DDS, FAGD
We all want our teeth to be white, but sometimes teeth have extra white spots that stand out and are not the whiteness we were going for. Whether they are bright white or brownish spots that formed in the teeth when they developed (congenital hypocalcification or fluorosis) or are the scars left behind after braces were removed (white spot lesions around brackets), we now have a minimally invasive option to better blend those areas with the surrounding tooth structure to give you the smooth smile you were hoping for!
What causes these areas in the first place? Congenital hypocalcification or fluorosis occurs when the enamel crystalline structure development is disrupted. With hypocalcification, it could be due to a high fever or sickness at the time of the tooth's development. Fluorosis occurs in cases when excess fluoride is consumed during the development of the tooth, causing staining or pitting of the teeth. White spot lesions are porosities formed from poor tooth brushing habits, leading to an accumulation of plaque, bacteria, and acid, leading to bright white lesions. Particularly these are noticed down by the gumline, or after braces are removed, since plaque tends to accumulate around the brackets.
Icon resin infiltration is a one visit, no shots or numbing, no drilling solution to blend these areas to the surrounding tooth structure. While we cannot guarantee that the spots will disappear completely, we've found they are much less noticeable and there is significant cosmetic improvement after one visit. Our patients have been ecstatic at the outcome and quick results! Alternative solutions would include resin fillings or veneers, which are more expensive and involve numbing and drilling. While whitening typically makes these bright white spots more noticeable, Icon helps to better blend the surface; however after Icon is completed, the patient can whiten to still brighten the overall appearance, but will have a more even result. Call us at (219)929-9289 or click the 'Schedule an Appointment' tab to set up a consultation to see if Icon Resin Infiltration would be an option for you!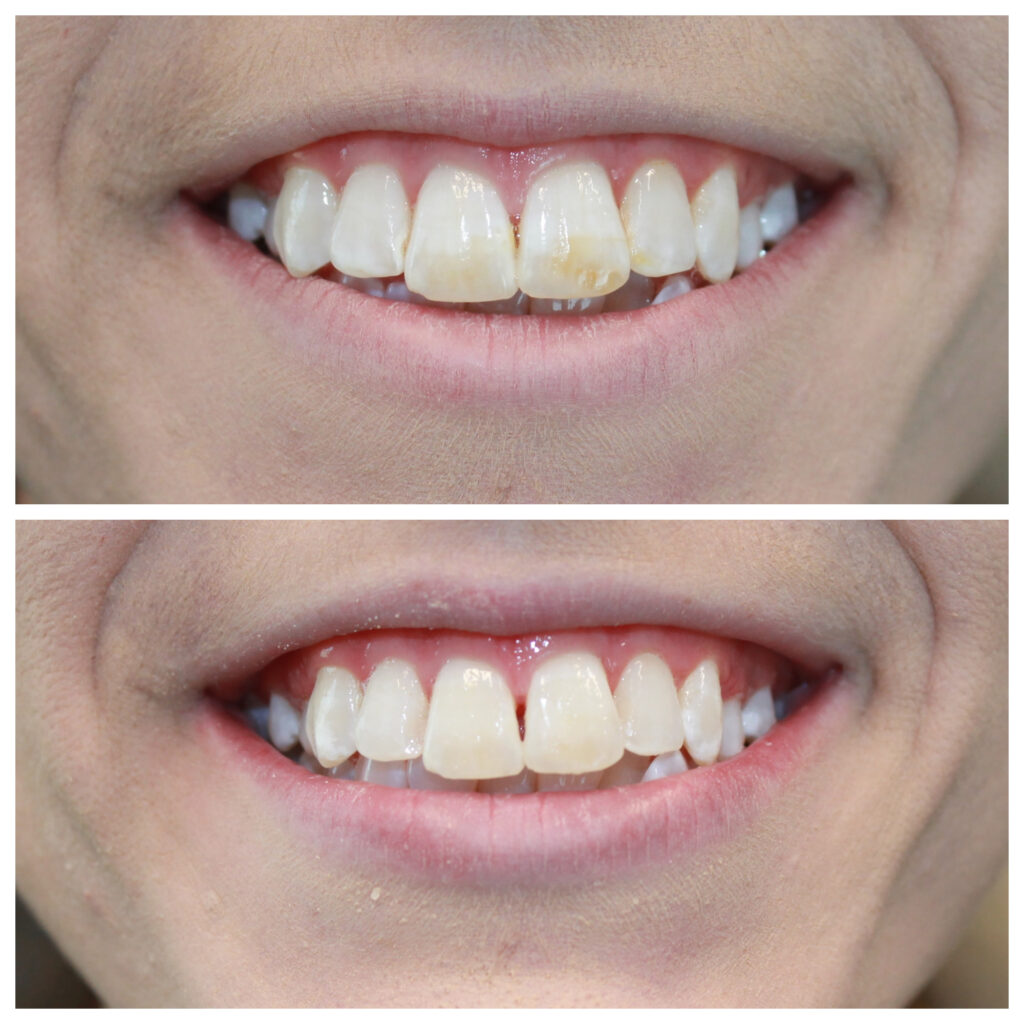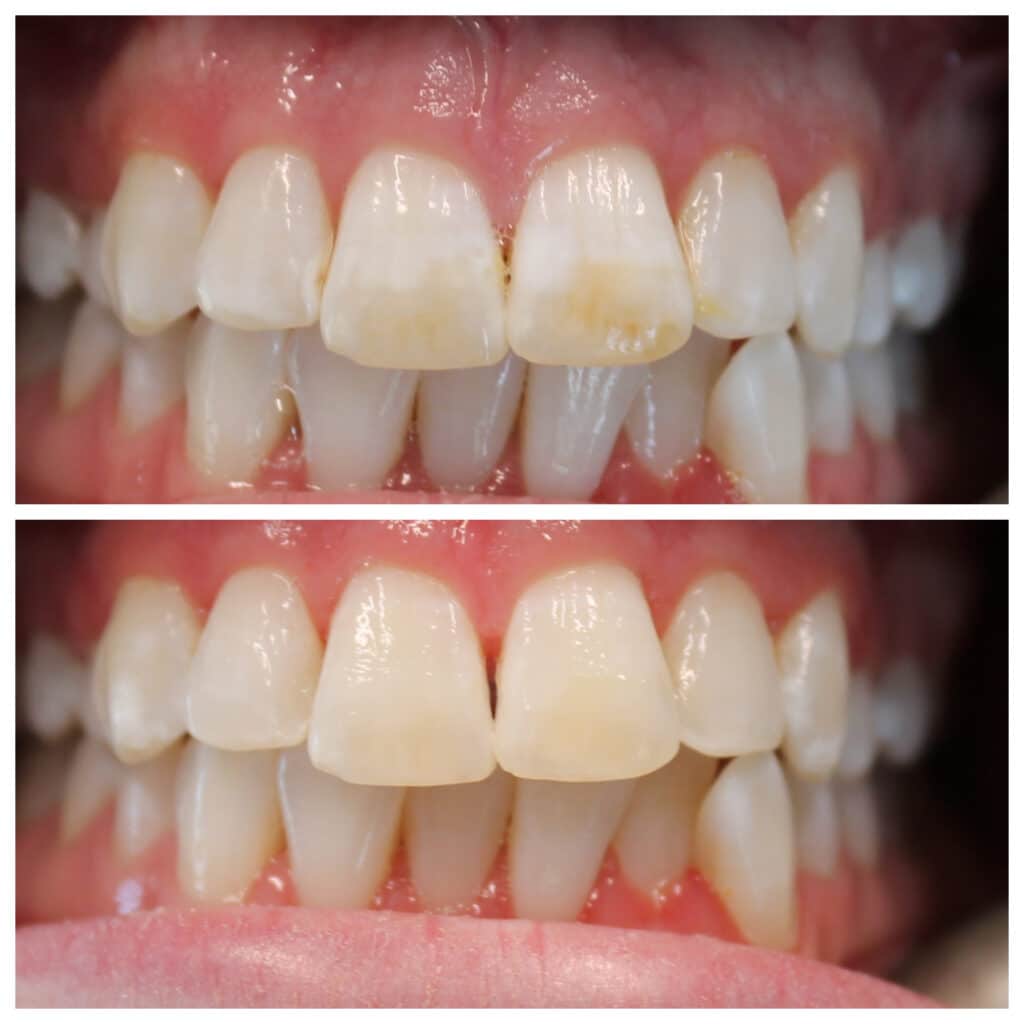 Chesterton Family Dental is the general dentistry office in Chesterton, Indiana of Dr. Mystie Pieters, Dr. Heather Hradek, and Dr. Robert Pieters providing dental care for the whole family!