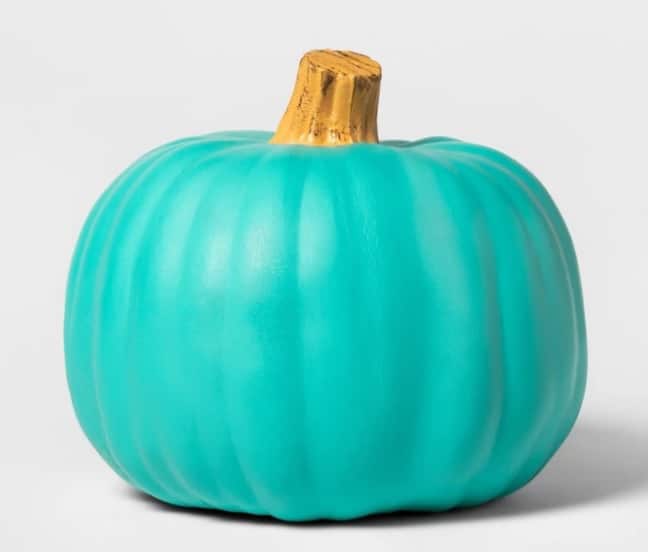 By Dr. Heather Hradek
Yesterday was the first day of fall, which means Halloween is right around the corner! As a mom of two little ones and a dentist, I cringe at the sheer amount of sugar treats around this time of year! I end up throwing a lot of it away or hiding and eating it after I've put the kiddos to bed. This is good for no one… particularly our teeth and waistline. Companies are catching onto this and coming up with a lot of sugar-free alternatives for handout treats on Halloween. Not only is this a great idea for parents who are trying to figure out what to do with all the candy for weeks to come after Halloween, it's inclusive for everyone, even those who have food allergies. You may have heard of the 'Teal Pumpkin Project,' which encourages households to offer treats that everyone can enjoy. Food allergies for littles can be a big bummer on such a big day in kid's culture when they can't participate in normal trick or treating, but the Teal Pumpkin project promotes awareness of these allergies and promotes inclusion for all. Simply place a Teal pumpkin on your doorstep to indicate you have non-food Halloween treats available. You can find these through Amazon, Target, Walmart, or simply painting a pumpkin if you are a DIY-sorta person.
All of these below options are available through Amazon with the attached links, but are obviously available in several local stores as well!
Consider this, a giant bag of candy costs anywhere from $15-30 per bag and these alternative treats are even cheaper in some cases! I'm not saying you have to be a total scrooge and hand out toothbrushes and toothpaste, but hopefully a few of these ideas still keep the fun of Halloween without the tooth destruction or food allergies that follow! Someone with a food allergy will be thankful– it's a simple act that means so much!
Chesterton Family Dental is the general dentistry office of Dr. Mystie Pieters, Dr. Heather Hradek, and Dr. Robert Pieters located in Chesterton, Indiana.