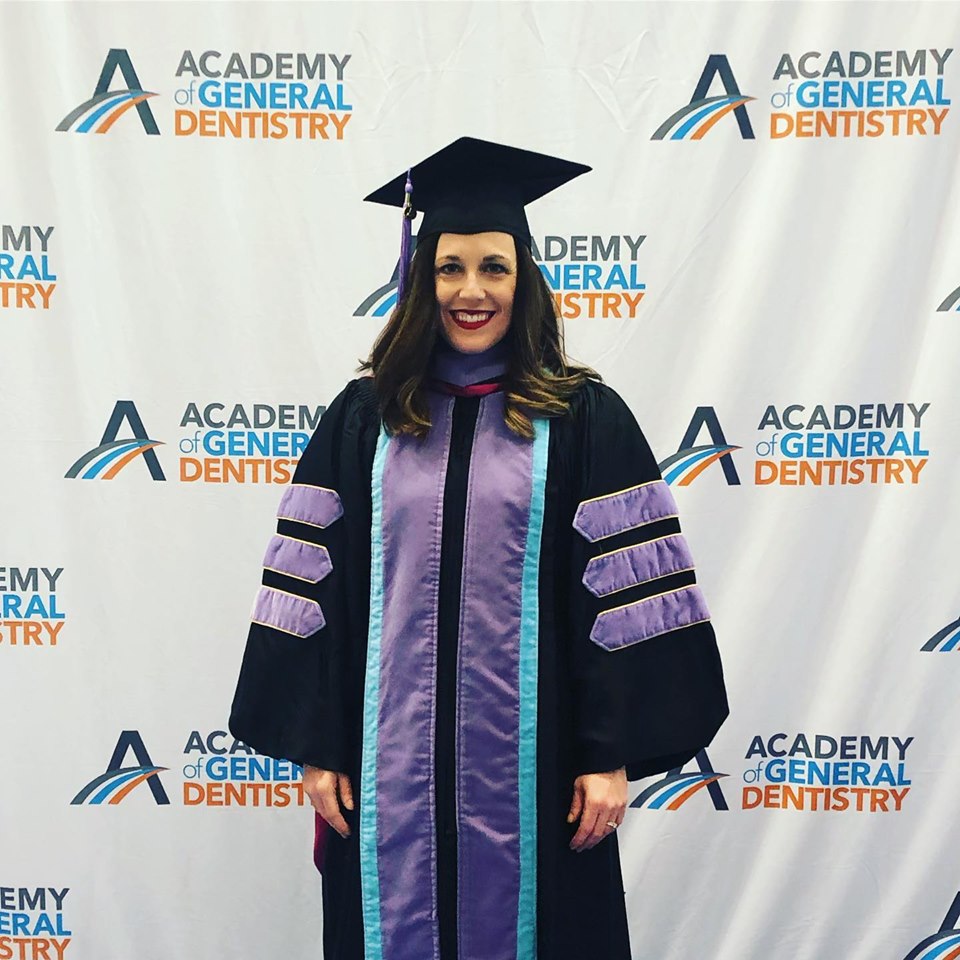 We are so proud to announce that our very own, Dr Heather Hradek received the honor of Fellowship in the Academy of General Dentistry (FAGD) this past weekend at the Academy of General Dentistry's Annual Scientific Session held in Uncasville, CT.
What does that mean for you and your family?
FAGD stands for Fellow of the Academy of General Dentistry. Earning Fellowship takes dedication to dental continuing education (CE) beyond graduation. Only about 6 percent of general dentists in the U.S. and Canada are AGD Fellows. When you see a dentist with FAGD after their name, you can rest assured that they care about knowing the latest techniques and best practices in dentistry. AGD Fellows practice these techniques in a classroom setting multiple times a year — not every dentist does this.
To become an AGD Fellow, a dentist must:
Complete over 500 credit hours of CE.
Earn 350 of those 500 credits in live courses.
Pass an exam equal in difficulty to board certification exams.
Thank you, Dr. Heather, for your commitment to practicing dentistry at the highest level!