If you don't currently have dental insurance – or – if your employer is considering dropping your dental coverage, then we have great news!
Chesterton Family Dental now has an easy solution just for you.
We now have our own in-house patient membership club that provides all the rewards of dental insurance without the headaches. Every family member can join too!
For a small monthly membership fee, you'll receive complimentary:
Bi-annual dental cleanings
Doctor exams (including any emergency exams)
All scheduled or necessary x-rays
PLUS a special Member's Only Discount (25% off!! *) on any needed treatment, including cosmetic services!
Even better, because our patient membership club is not insurance, there are:
No deductibles!
No yearly maximum benefits!
No exclusions for cosmetic or elective care!
No missing tooth clause!
It's NOT insurance… It's better than insurance.
Please visit our website at https://chesterton-family-dental.illumitrac.com/ for more member rewards, pricing, and to sign up today! Our own patient membership club is just one more way we strive to keep you smiling!
*25% off discount does not apply if Care Credit is used for payment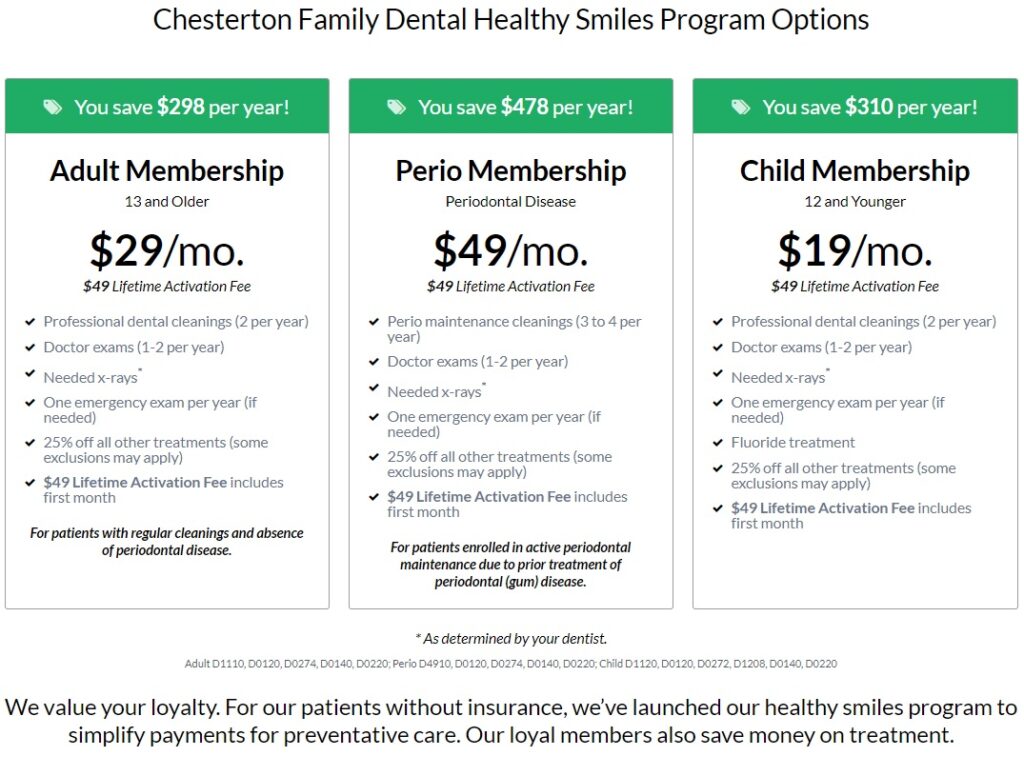 Chesterton Family Dental is the general dental office of Dr. Mystie Pieters, Dr. Heather Hradek, and Dr. Robert Pieters providing comprehensive dental care for the entire family.